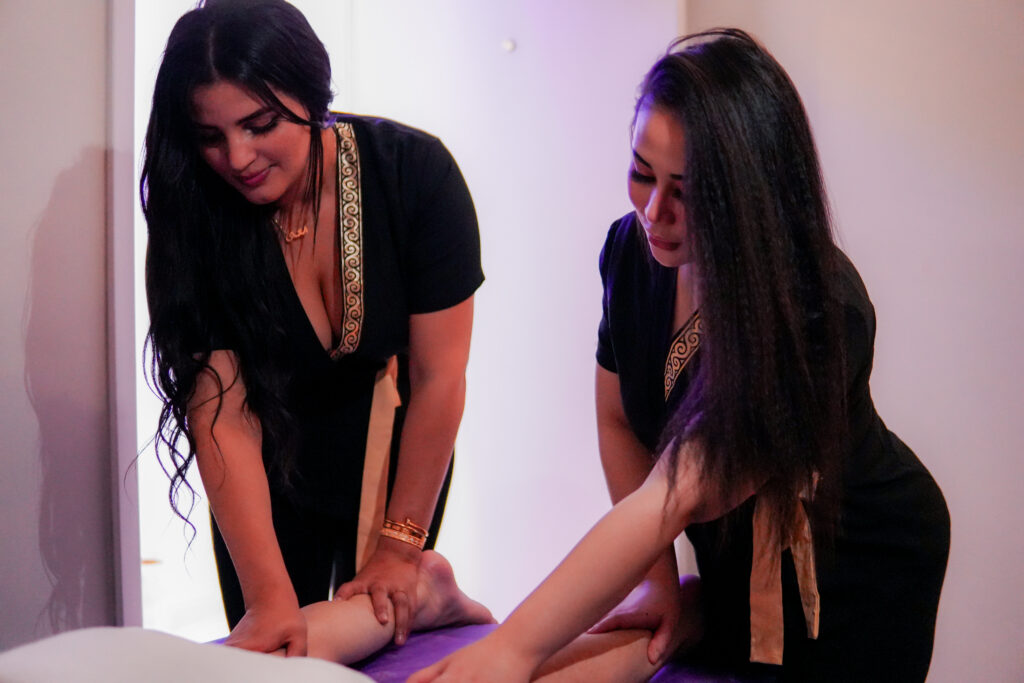 Two therapists provide a four-hands massage on a single client, frequently synchronizing their movements. It may seem like getting two complete body massages at once when you get a massage from four hands.
Your mind responds differently when your body is struck by two therapists and four hands.
At first, you might find yourself attempting to keep track of the therapists where each is and what each is doing—while also attempting to maintain everything in your thoughts in a fairly logical order.
However, your brain quickly becomes confused about who is doing what and relinquishes control.
For anyone who struggles to let go during treatments, this is a potent remedy.
The actual power of this type of massage can only be found in Sky Spa center in Dubai, Al Barsha.